Bypass network login windows 8. Disable the Password Reveal Button on the Windows 8 logon screen 2019-02-16
bypass network login windows 8
Friday, February 15, 2019 9:40:58 PM
Bryant
How to Bypass Windows 7/8/10 Login or Admin Password in 3 Ways
If you fall into the latter group, then you may be interested to learn that you can disable the Password Reveal Button. After forgot admin password on Windows 8, how to access dell computer? This can save a little time for you to quickly boot into Windows 10. At the prompt you can now change the password, by typing the command: net user administrator 123 This will set the password for the Administrator user to be 123. Find for the word that says disconnect on the white page below your username and click on it. . Boot from the Windows 8 installation disc or Windows 8 Recovery Drive.
Next
How do you bypass network login on home computers?
If I enter Eric as the username and leave the password blank, I can log in and navigate as expected, but I do not want to have to login every time. Download the free burning app and install it. How to remove Windows 8 admin password? If all has gone well you will be able to log into Windows 10 with the new password. Download the tool zip file from the site: 2. Hey you just need to make the logins on each system match.
Next
Solved: How to Login Windows 8 after Forgot Admin Password?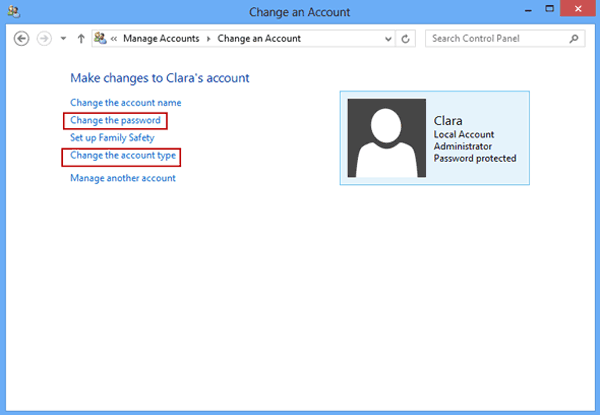 Type net user in the Command Prompt and then hit Enter. Make a backup Just to be on the safe side, you should make a backup of your system - especially if you will be using the registry edit method. A pop-up dialog will prompt you to enter the password for your selected user account. Or else, you may have to use a third party program like TunesBro Windows Recovery Program to regain access to your system. Two ways to help you regain acess to your Windows.
Next
How to Bypass Windows 7/8/10 Login or Admin Password in 3 Ways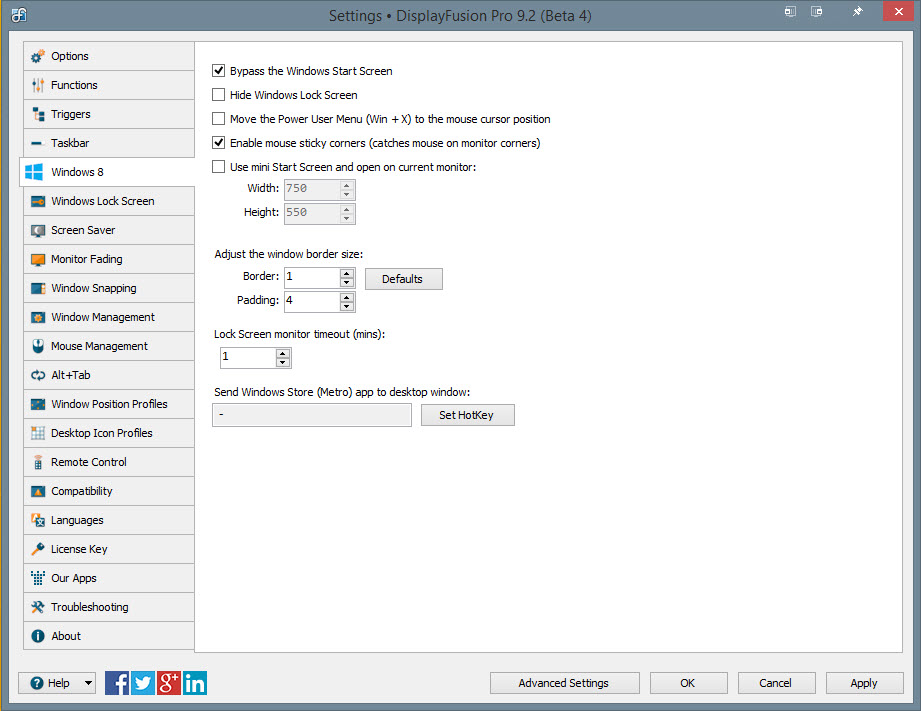 I know this is a bit old now, but this is the first hit on Google when searching for this. Of course, you could do both. This happens to most of the users around the globe when they and couldn't figure out what to do, so they end up re-installing the operating system or take the computer to service center where they even damage the system severely by deleting all the files from the hard drive making your computer entirely empty and valueless. All Windows user account names will be listed for you. So it is highly recommended you to write Windows password down and store it or creating a Windows password recovery disk before Windows password lost. The computer should now boot and present the logon screen. Note: 'Alina' is your locked Windows user account name.
Next
How to Bypass Windows Password With Ease?
Fortunately, disabling the Password Reveal Button is easy once you know how to do it. Figure C You'll begin by adding a new Key to the registry. Step 5: Log in with an administrator account until you see login screen. If you know any method then let us know via the comment box. Otherwise, for latest version of Windows 8 you can simply do the so: 3.
Next
Disable the Password Reveal Button on the Windows 8 logon screen
Try the above steps and get back to us for further assistance and with requested details, if the issue is not resolved. Closing the command prompt, you should now be able to log back onto Windows 8 using the password you have provided in the last step Source: The way I know for password reset: 1. At the same time, a feasible advice is to create a Windows password reset disk in case that you forgot password on Windows laptop. This piece of letters, number and special characters is of crucial importance. Step 8: The new password has been successfully reset when the command is completed successfully. I will be happy to help you with this issue. Then program will be startup during the booting, you will see the main screen.
Next
How to Bypass Windows 10 Password and Automatically Login
This brings up a window where you need to enter the current password for your local administrator account. It immediately removes the forgotten password. Step 2: Press F8 to enter Advanced Boot Options before the Windows 7 loading screen appears. If you want to have a full backup on hand, check out the article where I showed you how to create a system image. The advanced version is special for Windows 8 with high affection. Type netplwiz in the search box and then click the netplwiz in the search result. After all, press F10 to save your changes.
Next
How to Bypass Windows Password With Ease?
Just do it by yourself. It depends on your media type. It comes out a common sense to for laptop protected. Frankly speaking, When you're locked out of Windows, I don't suggest you perform this method if you're not a tech guy, if you persist in that, you may damage to your computer or lost system data, all at your own risk. If you duplicate the username and password on each system it will try to use that first. Why can Windows Password Refixer bypass Windows 10 password? Luckily, there are still always a few methods to bypass your Windows 7 or higher computer without system reinstallation and data loss, but Some of these are time consuming or boring as you must walk through the whole process, and some are a few simple.
Next
How to Bypass Windows 7,8/8.1,10 Password when I'm Locked Out
We would like to expose and reveal the tricks in this guide and will show you how to bypass Windows 10 password even if you don't remember it. Then download and install the program on that machine. Mostly, you just need to select the default one and press Enter directly to go. While some may see this as a helpful convenience, some may see it as a potential security breach. If in case by trying to keep it extra safe you end up yourself then it will be a mess of a situation to control because without access to the password you cannot open the laptop. When the new value appears, name it DisablePasswordReveal.
Next