Bypass admin password windows 7 home premium. How to Bypass Windows 7 Password without Reset Disk 2019-01-21
bypass admin password windows 7 home premium
Sunday, January 20, 2019 9:18:51 PM
Lawrence
How to Bypass Windows 7/8/10 Login or Admin Password in 3 Ways
See the command on the following screenshot. This is another method for Windows 7 password bypass, you just need to follow these simple steps. This account is disabled by default and has a blank password. Quickly and easily reset Windows 7 home premium login password without data loss! Step 2: Press F8 key repeatedly to get into Advanced Boot options. And now the password for your user account is deleted, later on, you can use your user account to log into Windows 7 without password.
Next
Windows 7 Forgot Admin Password No Reset Disk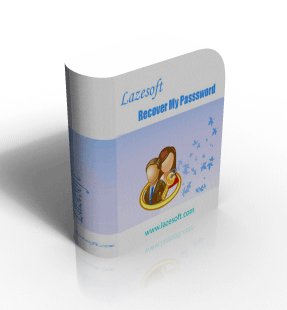 When I turn the machine on, it begins to load win7 and gets to a screen asking me to reset my password. Post again if this is the case. Forgot Windows 7 password is not a fun, you may need to reinstall your Windows 7. After password reset, do not forget to put the original sethc. Having no reset disk seems the underlying trouble when a password reset disk is your first thought in this situation.
Next
How to Reset Windows 7 Home Premium Password After Forgotten
In that condition, one of the choices will be to re-install operating system all over again. Download and install on that accessible computer. Step as follow: Step 1: Download and install it. On the logon screen, click on your user account and open Windows 7 home premium computer without typing password. I've gone to Safe Mode. When: - I switched to safe mode it also asked me for password - couldn't switch to command panel because it also ask for admin pass - in windows xp there could be ctr +alt +del and i could type. However, if you don't have a preciously created password-disk, this method does not work as well.
Next
Bypassing Windows 7 Home Premium Password HOW? Solved
However, if you can run your Windows 7 in safe mode with command prompt, it will run command prompt to remove Windows 7 login password. Otherwise, you will have to do little extra work to achieve your goal. He must be laughing his socks off. While you run Windows 7 computer normally, it will not be found and used. You still can find ways to log on to your system even though. Get the program and install it on an accessible computer.
Next
How to Reset Windows 7 Password with or without Reset Disk
You could, of course, ask him; unless there is some sort of sibling rivalry. Follow the steps on the screen to set your administrator account password to blank. Use third-party tool There is another method to reset or recover forgotten password Windows 7. So, don't freak out when forgot Windows 7 admin password having no reset disk previously created. Then click Reboot to let the computer eject the recovery disk and click Yes to restart your computer. But all of the process are depends on the command line.
Next
Windows 7 Forgot Admin Password No Reset Disk
Step 1Download and Install Windows Password Recovery on Your Another Working Computer First of all, you need to download the corresponding version and on your other working Windows or Mac computer to create a Windows password reset disk. The hint is not helping as I cannot remember at all. While installing, The system restarted and showed up the Win 7 wallpaper asking for username and password. However, if you have added a password on the Administrator account and forgot it, this method doesn't work for you, try with the methods below. Command to substitute Command Prompt for magnifier program. Turn on your machine and wait until it shows the startup welcome screen.
Next
How to Bypass Windows 7,8/8.1,10 Password when I'm Locked Out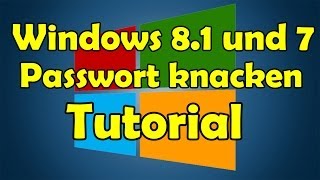 But I don't want to lose the password. Just select the target user that you want to reset. In the case of Windows 7 forgot password, you really need a Windows 7 password reset disk in hand. The subject of Phillip Holmes' post was somewhat misleading. Step 6: Type a new password for your Windows 7 administration account and just click Next and Finish and now you can get access to your system with newly created password.
Next
bypass login screen w/o password or recovery disk
You will see a small black screen. Or else, you may have to use a third party program like TunesBro Windows Recovery Program to regain access to your system. Click on Proceed to continue. It is a special kind of account that has all the administrator privileges specially designed if you forgot the password of your main account. You computer is likely to contain crucial information, maybe it's personal or professional. Just download it below and give it a try! Windows Password Key is such an efficient and safe windows password recovery tool,unlike other tools,this is considered as the best tool to reset local administrator and user passwords on any Windows system. Here, this article gives two ways for your reference.
Next
How to Bypass Administrator Password on Windows 7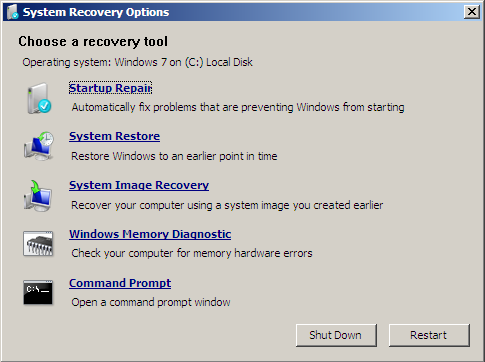 If in case by trying to keep it extra safe you end up yourself then it will be a mess of a situation to control because without access to the password you cannot open the laptop. When the burning is succeeded, a pop up messages says Burning Successfully. Step 7: You will see the Command Prompt window popup instead of the Magnifier. Feel free to set one when successfully enter into the system. Step 2: Burn the Op-hcrack. It is not unusual to get in trouble with a locked Windows 7 computer, in fact, a lot of Windows users get in trouble with their locked user account and finally they end up reinstalling the Operating System.
Next